How is Creditpe the Best Loan Option for Salaried Individuals?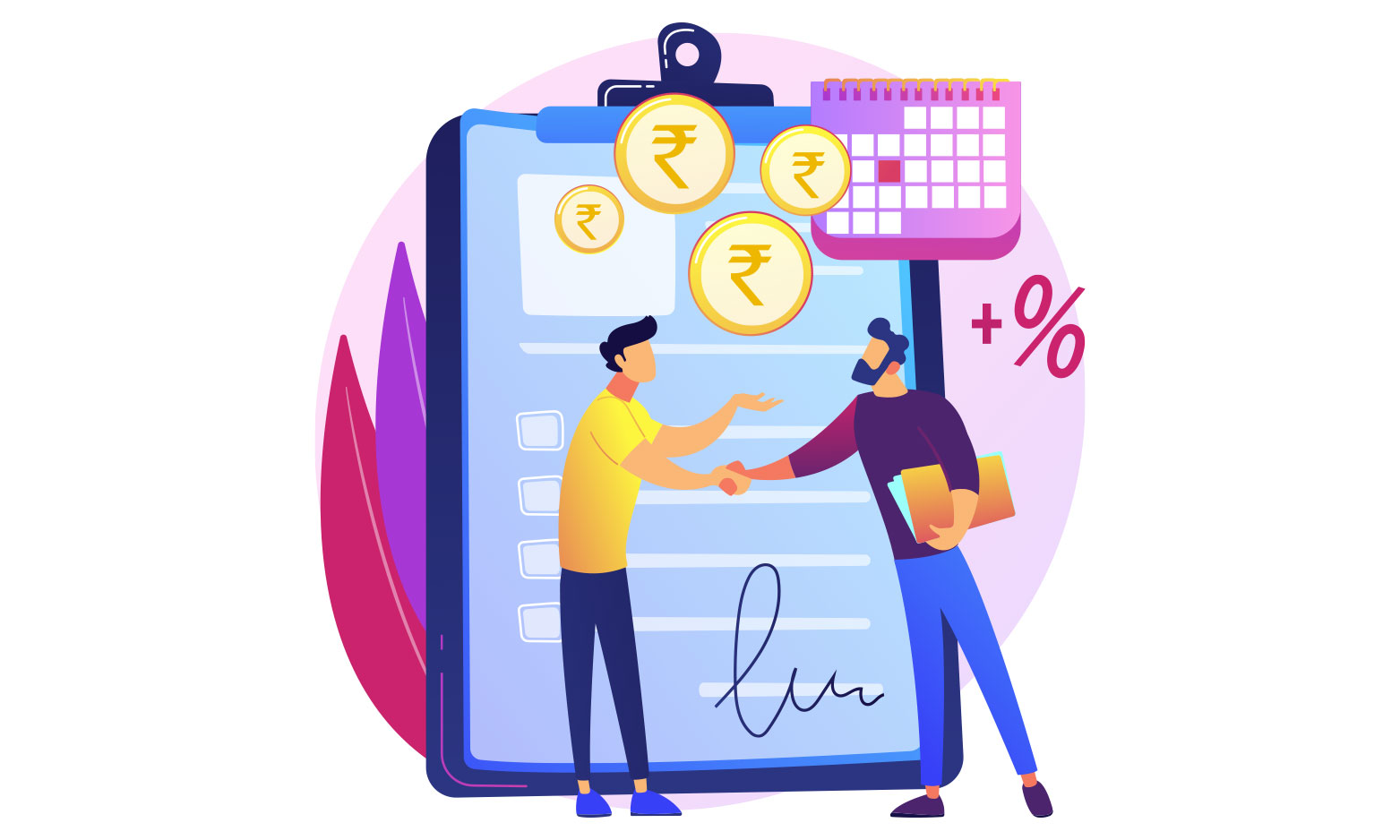 How is Creditpe the Best Loan Option for Salaried Individuals?
Individuals face financial crises even with a regular monthly income when they need to meet many of their emergency financial needs. In such times, personal loans come as a great rescuer. Whether you want to repair something in your home or office or renovate them or plan for a holiday with your family, purchase a gadget or pay your credit card bill, a personal loan is the right solution. So, how to avail yourself of a personal loan online?
Online personal loans can be availed from an online lender. It is not exactly the same as the traditional bank loans. The online personal loan is an unsecured loan, for which the borrower does not need to provide any collateral. Whether you are a salaried person or a businessman, most people with decent income are eligible for a personal loan. Companies do not qualify for personal loans.

Benefits You Get on Personal Loans from Creditpe
Minimal Documentation: At Creditpe, you get your loans quickly approved with minimum documentation. You will only have to submit your address proof, income proof and identity proof to avail of an instant personal loan.
Flexible Purpose: When you apply for the loan, you do not have to specify the reason for taking the loan. The purpose can be any, which is one of the best parts of taking a personal loan online.
Physical Visit Not Necessary: The entire process of application is done through the app using your smartphone. You can download the app from the Google play store and Apple app store, dependent on what smartphone you carry.
Instant Deposit: The loan amount is instantly disbursed into your personal bank account within a few minutes, just after your request for the loan is approved.
The eligibility to apply for an instant personal loan in India:
– Anybody between 18 to 58 years can apply
– Must be a salaried employee
– Only Indian resident can apply
Your salary determines your loan limit. You will find about your eligibility to avail of a personal loan after entering your personal details on your loan app. If you are not eligible, you won't be allowed to move further. Every fintech company or bank that provides personal loans has its own range, starting from Rs. 10000 and up to 4 lakh or sometimes even more. The loan duration can stretch from 15 days to up to 540 days. The repayment process is straightforward. You can repay your loan amount through the loan app by directly transferring the money.

Application Process
The application process for a personal loan is very simple and can be completed in just 3 to 4 steps.
You have to start by downloading your loan app on your smartphone.
Register by entering all basic/personal contact details (as requested)
After your profile is created, submit all the necessary documents like your Aadhar card or passport, pan card, salary slips and bank statement.
After your documents are submitted, the app will verify each one of them to identify your eligibility.
Just after the verification is complete, you will receive a notification from the app.
Then you can send a request for a personal loan, with the amount you desire
The best thing about an online application process is, you can apply for an unsecured personal loan online from anywhere in the country and whenever you want. The loan amount can be disbursed on the same day of application, too, if you receive approval. Usually, it takes about 24 hr for approval.
If you are a salaried individual and need quick funds for emergency use, a personal loan is one of today's best options. With everything available online these days, you can even compare multiple loan options you find online, their interest rates, and then decide.

Why Creditpe?
Creditpe is one of the most preferred lender and financing firms in North India today. You only need to download their app and follow 3 simple steps to start the process. Your loan application is approved within 24 hrs of your application. And as soon as your application is approved, your loan amount is instantly transferred to your personal savings account. You can apply for personal loans from anywhere in the country using our app. Our loan application, approval, disbursement and repayment process is simple and hassle-free. For further information, you can directly contact us at 99999999 or email us at sales@creditpe.money