What Do Loan Providers Look for in Your Bank Statement?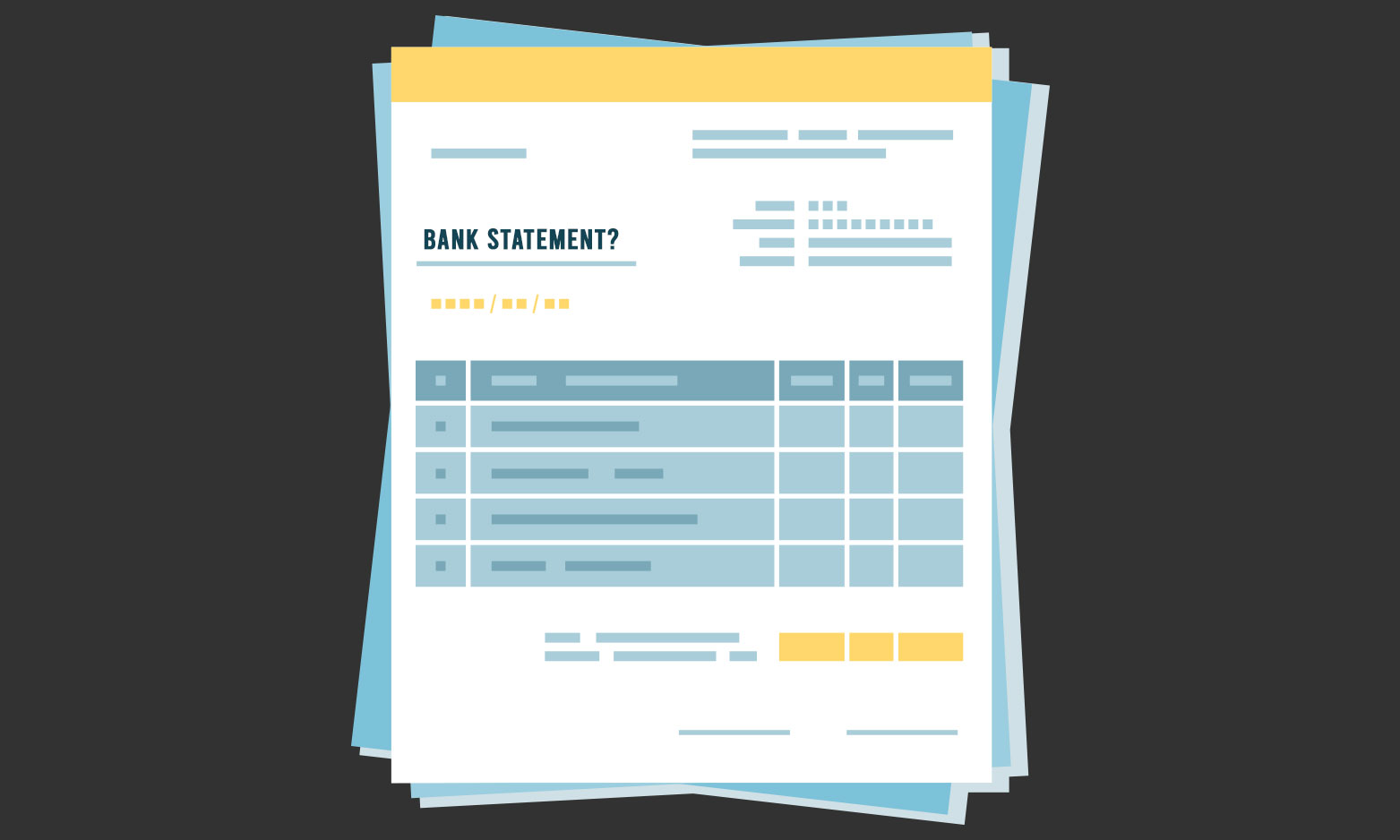 What Do Loan Providers Look for in Your Bank Statement?
A bank statement is one of the first documents that your loan providers look for when they sit to decide on your loan applications. It is the most crucial document that lenders require to determine whether a borrower or loan applicant is eligible for a loan or not. It can be more important than your CIBIL score to approve your loan request application. If your banking behaviour is poor, it can cancel even your excellent credit score while deciding on your loan application.
Why is a bank statement so important?
Reflects Income/Cash Flow of an Individual
Bank statements indicate the income of an individual. An individual's income is one of the main factors in deciding the credit amount one is qualified for. Further, credit is given only to individuals with a regular source of income. Bank statements help loan providers evaluate both the amount of income earned and the regularity of payment by an individual.
Banking Funds Usage
Lenders or loan providers try to find out how much funds you maintain in your bank account usually. It helps them get an insight into the income, whether it is sufficient to manage regular expenses. Individuals with good bank balances are regarded in a positive manner, as it shows the income level of an individual is more than enough for managing regular expenses.
Financial Habit
The frequency and amount of banking transactions and where the money is spent also provide an understanding of an individual's financial habits to lenders. Suppose the banking records show regular transactions towards investments and insurance premiums. In that case, it is a testimony to the healthy financial behaviour of the individual and helps one find suitable loan options with lenders. However, if the expenses are discretionary and bank balances maintained are insufficient, it shows undisciplined financial behaviour.
More Genuine than Credit Agencies
Bank statements indicate a lot more genuine information about your financial risk-taking capacity than your credit agencies regarding your recent credit behaviour. The bank statement also provides EMI details not being cleared on due dates, which credit agencies do not provide. Lenders also get the most recent updates from bank statements (up to the loan application date), while credit bureaus usually lag by 30-days. Current loans, EMIs, and borrowings are more likely to be found in bank statements than credit bureaus.
Verification of Personal Information
Bank statements also help give personal details of individuals like the Address, Unique Identification number like PAN, Email ID, etc. All information can be verified and checked with further details in a loan application form.

Need Professional Support or Guidance?
A bank statement tells more about an individual's splurging capacity than any other document or information that a bank needs for the loan application process. Therefore, it is an important document when you apply for a loan.
To apply for a personal loan, you can always visit the Vridhi Loan app. The loan application process on the app is entirely online with 24x7 access, hassle-free and straightforward. The approval process takes just 24 hours. There is no complex documentation process when availing of a loan on Vridhi App.