How to apply for a personal loan in Vridhi App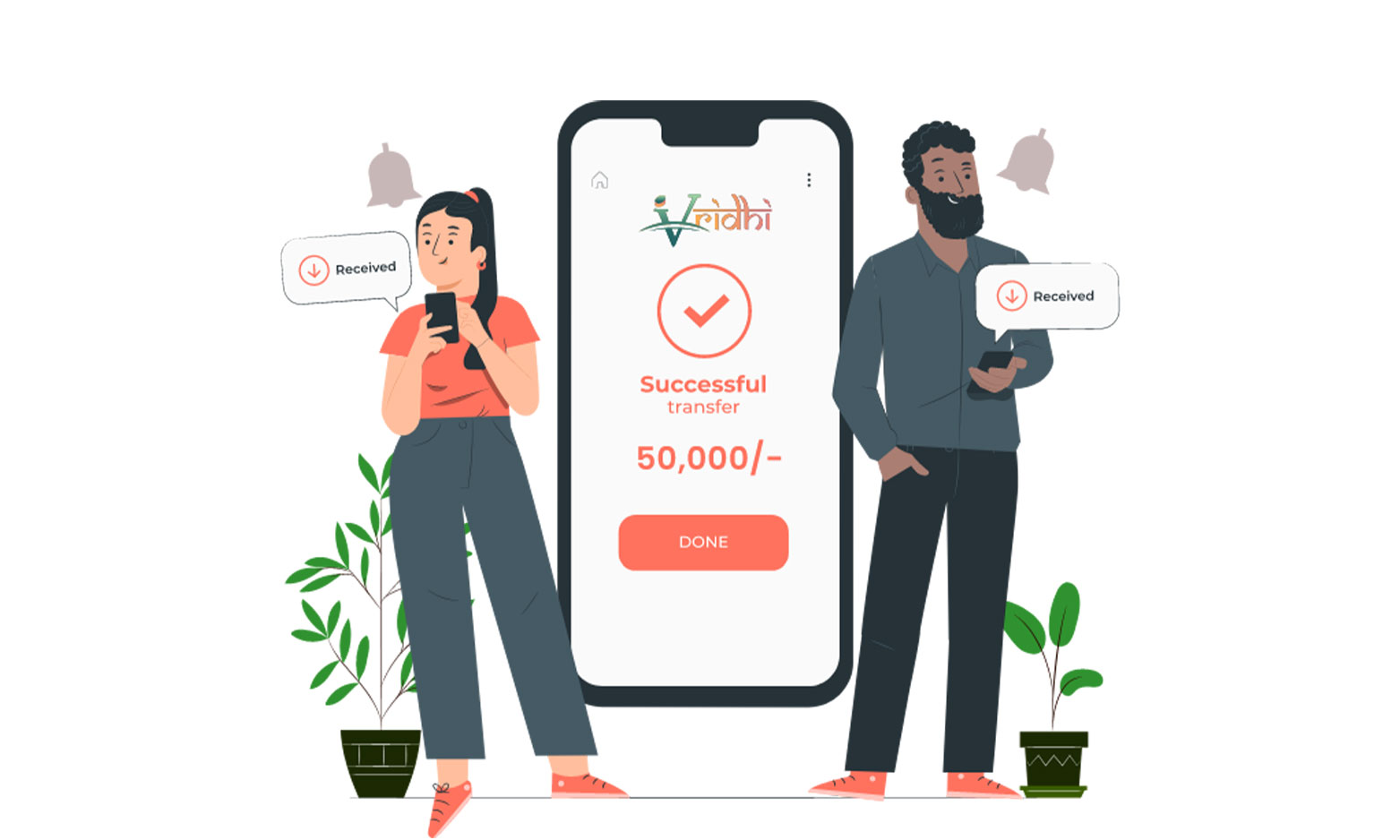 What is Personal Loan?
A personal loan is an amount of money you can borrow from a bank or financial institute to pay for a variety of purposes. Apart from banks, you can also avail it from credit unions or online money lenders. The money borrowed must be repaid over a period, usually with interest. You will find many financial institutes coming forward to help you provide personal loans to meet your various financial needs at different points in your life, and Vridhi Loan is one of them.
Whether you are a salaried person or a self-employed individual, personal loans provided by Vridhi Loan can benefit you in many ways.
What are the Benefits of Personal Loans
Easy finance in an emergency
Avail it to buy gifts and personal assets
Buy travel tickets
Avail to meet the expenses in house renovations
Avail during a medical emergency
Book a holiday package
Avail for small business investment
And many other purposes
How to Apply for Personal Loan in Vridhi App?
It is four simple steps, and your money will instantly reach your bank account within 24-ours of application approval.
Four Simple Steps are:
Download the Vridhi Loan App
Fill in your basic details and complete KYC (Know Your Customer)
Complete the 5-minute loan process
Get money in your bank within 24-hours
Why Must You Apply for Vridhi Loan?
Fast and Simple
You receive your money within 24-hours of application approval. The process is not complicated, relatively effortless. You will only have to download the app and follow the instructions.
No Hidden Costs
Many personal loan companies have hidden costs that people generally come to know after receiving the loan amount, and then there is no way out. At Vridhi Loan, there is no hidden cost for the lending services.
Complete Online Process
The complete online process is of great advantage. Due to a global pandemic, the online process comes in handy for borrowers in this time of crisis. You can avail of the loan sitting in the comfort of your home. You will not need to go out to apply for it. Just download the app and follow the instructions shared.
Low Processing Fee
The processing fee is minimal at Vridhi Loan compared to what its competitors ask in the market.
Flexible Prepayment Option
When you take a loan, you need to repay it over some time. You often decide to prepay the amount (that is, make the complete repayment before the due date and request for pre-closure of your loan). At Vridhi Loan, the process is straightforward and flexible.
If you are looking for an easy and fast personal loan with no hidden costs and flexible prepayment options to meet some of your financial needs, you can reach out to representatives at Vridhi Loan and expedite the process for quick loan delivery. Vridhi Loan is one of the most reliable lenders in Chandigarh, India, offering instant personal loans for various purposes.